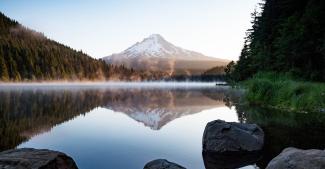 After five months of rigorous training, with 13 marathons under my belt, there I was, around the six mile marker of the Mohawk Hudson River Marathon, in my hometown of Albany, NY, overheated due to the unseasonably warm weather and exhausted. As a result of the less than ideal weather conditions, the muscles in my legs were tightening up and I was ready to throw in the proverbial towel. In that moment, I did what I knew in my heart was right, even though my pride would take a hit. As opposed to risking injury, I dropped out of the race. The decision wasn't easy, but it was necessary. Dejected and disappointed, I returned home and considered my options. Drawing upon my 20+ years of experience in the Financial Industry, my next decision was easy.
Upon my decision to withdraw from the race, I promptly walked back to the hotel, grabbed my belongings and drove myself back to Long Island. Mentally and physically, the ride home that afternoon was difficult. After years of successfully completing marathons, for the first time I was faced with adversity. I trained hard, was well prepared and still I didn't finish. It ate me up inside and caused me to second guess if I should ever compete in another marathon again.
By the time I returned home, my decision had been made. I would retire from running marathons and hang up my running shoes. That was until I approached the situation from the standpoint of a fiduciary advising a client. In times of market volatility, what would I recommend a client do? Would I tell them to take out all of their money and hide it under their mattress or would I recommend they stay the course and trust the plan they have in place? Why would I approach this situation any differently? Not finishing that marathon was the equivalent of an investor experiencing the effects of a volatile market. The elements that caused it were out of my control, but just like the investor, I had a plan and I had to be committed to it. Historically, the markets have always rebounded after periods of volatility and so would I.
The next day I began searching for nearby marathons to compete in. What was open? What was the weather going to be like? I carefully researched every little detail, the same way I do when handling the finances of a client. Poor weather was a detriment to my performance in the previous marathon I competed in. Therefore, I wanted to make sure that by competing in my next marathon I was also giving myself the best chance to succeed. I was absolutely determined to finish this time, just as I had done many times before.
As luck would have it, I was able to register for a marathon taking place less than seven days later in Hartford, CT. Some people thought it was crazy. Why would I consider competing in another marathon so soon after I had withdrawn from one? The same reason some people consider investing in equities during volatile times in the market. They believe the rebound will make it worth it.
I am happy to report that for me, the rebound made it worth it. I finished the marathon and drove away my thoughts of quitting from the previous week. I was thrilled. A lesson I learned over 20 years earlier when I first entered the financial industry was one that saved me from giving up on something I love to do. It can also save a client from potentially making a very poor decision with their finances. The lesson is, if you have a solid plan in place, don't give up on it because of obstacles you may encounter. Stay the course, thoughtfully navigate around any obstacles, look for the positives in every situation and continue working towards your goals.
The reason I named my firm Marathon Wealth Management was because I believe that the qualities of a great marathon runner are also the qualities of a great financial professional. Someone who is prepared, committed, determined, motivated, disciplined and goal-oriented can be both. There's a saying I tell my clients, "financial planning is a marathon, not a sprint." With all I've experienced in running marathons and working in the financial industry, I can wholeheartedly attest to the accuracy of that statement.
Marathon Wealth Management, Inc. ("Marathon") is a registered investment advisor with the U.S. Securities and Exchange Commission. Marathon provides investment advisory and related services for clients nationally. Marathon will maintain all applicable registration and licenses.