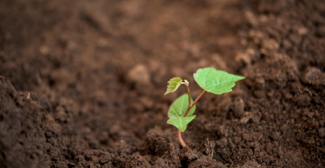 Fresh Perspectives and New Resources to Guide Your Giving Decsions
Regardless of how or where we choose to give, most of us would like to feel confident that our financial donations are being used wisely. Thanks to technology and some out-of-the-box thinkers in the social sector, we now have a bevy of new tools at our fingertips and excellent educational resources that will guide our giving in a smart and purposeful ways.

Picking a Charity

Until recently, most guidelines for charitable giving recommended that we spend time researching charities and then select from those that limit overhead to less than 20 percent of their total budgets. However, many experts now question these criteria because expense ratios alone provide a limited perspective of a charity's value and effectiveness.

In contrast, organizations that analyze charities are increasingly evaluating non-profits based on how well they are delivering on their missions. To accomplish this goal, rating systems need to go beyond number crunching and bottom line analyses to include subjective criteria as well.

GreatNonprofits.org, for example, uses a methodology similar to Yelp.com that created a means for sharing reviews of restaurants and services via the Internet. In a recent interview, CEO Perla Ni described the role of GreatNonprofits as two-fold:

To collect feedback that helps both donors and nonprofits better understand the effect of the nonprofits 'activities on the ground in the local community and to bring the highly-reviewed nonprofits, as rated by their local community, to the forefront.

GiveWell.org is a nonprofit dedicated to finding outstanding giving opportunities and publishing the full details of our analysis to help donors decide where to give.

Unlike charity evaluators that focus solely on financials, assessing administrative or fundraising costs, we conduct in-depth research aiming to determine how much good a given program accomplishes (in terms of lives saved, lives improved, etc.) per dollar spent.


Creating a Giving Plan

There are no hard and fast rules about how much giving is the right amount. This has to be a personal decision, but it important to establish a specific giving strategy. While everyone's situation is unique, committing a certain percentage of your income to your giving budget is a simple and effective strategy.
Your income may rise and fall, so there is no need to commit to a fixed annual amount. In fact, you can start your giving strategy by donating as little as 1% of your annual income to the causes you care about and the organizations that are doing the best work in those areas. You can set up a monthly recurring payment to provide consistent support that is always within your budget, and increase your percentage of giving over time as your circumstances allow.

Another tip comes from Jason Franklin, former Executive Director of BolderGiving.com:

Once you have determined the amount you'd like to give and the causes you'd like to support, we recommend dividing your funds into 3 pools:

50% to just one or a few organizations that are near and dear to your heart
30% for your community/obligatory gifts – places like your church or synagogue, yours or your children's schools, the nonprofit your best friend runs, your local art museum, and the causes your friends and neighbors support
20% for impulse gifts – disaster relief, to support a friend in a fundraising drive, items at a fund raising event, or something you've never considered giving to before to see if the organization is a good fit for your major giving category. This fund allows you to just say yes!

The Bolder Giving mission is to inspire and support people to give at their full lifetime potential. To this end, this organization does not suggest where to fund, but rather gives donors a hand with the complex, long-term journey of becoming effective, passionate, deeply-committed givers.

In addition, Bolder Giving developed and launched GivingCommunities.org, an online resource created to assist in matching individuals with like-minded peers who share the same philanthropic interests, values, circumstances, and passions.
Reprinted by permission of Money Quotient, Inc.