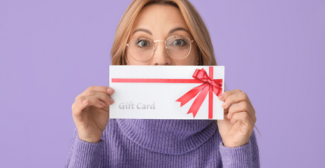 Gift Cards that Make a Difference
Traditionally, we recognize, commemorate, and celebrate special occasions, milestones, and holidays with gifts. However, many individuals are looking for meaningful alternatives to giving and receiving more "stuff."

If you are one of those looking for a different kind of gift, consider making a donation in the name of the individual, couple, or organization that you want to honor. In addition, in lieu of receiving gifts, you can request a donation to a cause that is near and dear to your heart. The concept of alternative gifts is growing in popularity, and a number of online resources are available to assist you in making this type of charitable donation.

One great example is CharityChoice (charitygiftcertificates.org)—the original 100% tax-deductible gift card where you are the donor and the recipient chooses the charity. This service was conceived in 2004 when co-founder Mark Finkel wanted to make a charity donation in memory of the deceased father of a business associate. Not knowing what cause was important to the family, he wished to give a charitable gift that allowed the recipient to designate the charity of his/her choice.

The gift cards you purchase via the CharityChoice web site represent the charity donations that you make. You decide on the amount you wish to donate, and receive a receipt for your tax deductible contribution. However, your contribution allows the recipient of the gift card to select the cause. He or she can choose the charity from an online list of over 250 organizations that are categorized into 13 topic areas such as animals, children, disaster relief, and so on. The recipient simply enters the redemption code displayed on the card to make his or her selection.

CharityChoice also offers a wedding registry where a couple can designate the charities that they would like to benefit in honor of their marriage. Once the registry is created, an email will be sent to the wedding guests, informing them that the registry has been created. This provides an alternative way to give a wedding gift by supporting causes that are important to the newlyweds.
Reprinted by permission of Money Quotient, NP