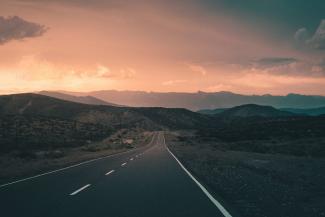 When it comes to Financial Life Planning, goal setting is important. It gives you something to work towards throughout your Financial Life Journey. While the objective of any Financial Life Plan is to reach the goals you set for yourself, if they don't motivate you or align with your values, it can be very easy to veer off course.
You might wonder why someone would set a list of goals for themselves that weren't meaningful or inspiring to them. In certain cases where this does happen, it's not the fault of the client. It's easy to get wrapped up in what society has to offer and what your friends are doing. You might have a friend who picked up a new luxury car or a friend who purchased a large vacation home and that may be exciting to you, but is it really what you want?
While outside pressures may encourage you to say "yes," deep down you may not care about those things. You may rather forgo purchasing those lavish items in an effort to retire early and spend more time with your family. At Marathon Wealth, we encourage our clients to set goals that excite them, but we also make sure to take into account their values and what brings them joy. With a deeper understanding of the individual we are advising, we are able to assist them in setting meaningful goals that align with their values and will motivate them to remain committed to their Financial Life Plan throughout their Financial Life Journey.
Our client-centric, holistic approach to Financial Planning is founded on a fiduciary responsibility to always act in the best interests of our clients. We believe that responsibility does not only apply to recommendations we make in regards to investment strategies, but across the board into every facet of a client's financial life. If we allow a client to set goals based only on perceived value of what will make them happy, we are not doing our due diligence to ensure they are able to work towards living a confident and fulfilled life. We must go beyond the surface to find what they truly value and what will truly motivate them.
So, if you are about to embark on a Financial Life Journey, consider what's important in your life and what will bring you the most satisfaction. It could be anything, but make sure it aligns with your values and is enough to motivate you through all of the twists and turns your journey may take. Living a confident and fulfilled life is achievable with the right plan in place.
Marathon Wealth Management, Inc. ("Marathon") is a registered investment advisor with the U.S. Securities and
Exchange Commission. Marathon provides investment advisory and related services for clients nationally. Marathon
will maintain all applicable registration and licenses.